I created some 'Geog your memory' sheets a few years ago now for old spec WJEC. The idea was 5 different topics/tasks and an exam question with some structured support as at the time I taught a lower ability class which was predominantly male. I found revision was rarely done and so 'Geog your memory' was my idea of useful homework/revision task. We went over it as a starter the lesson after it was due (so those who hadn't completed it had time for a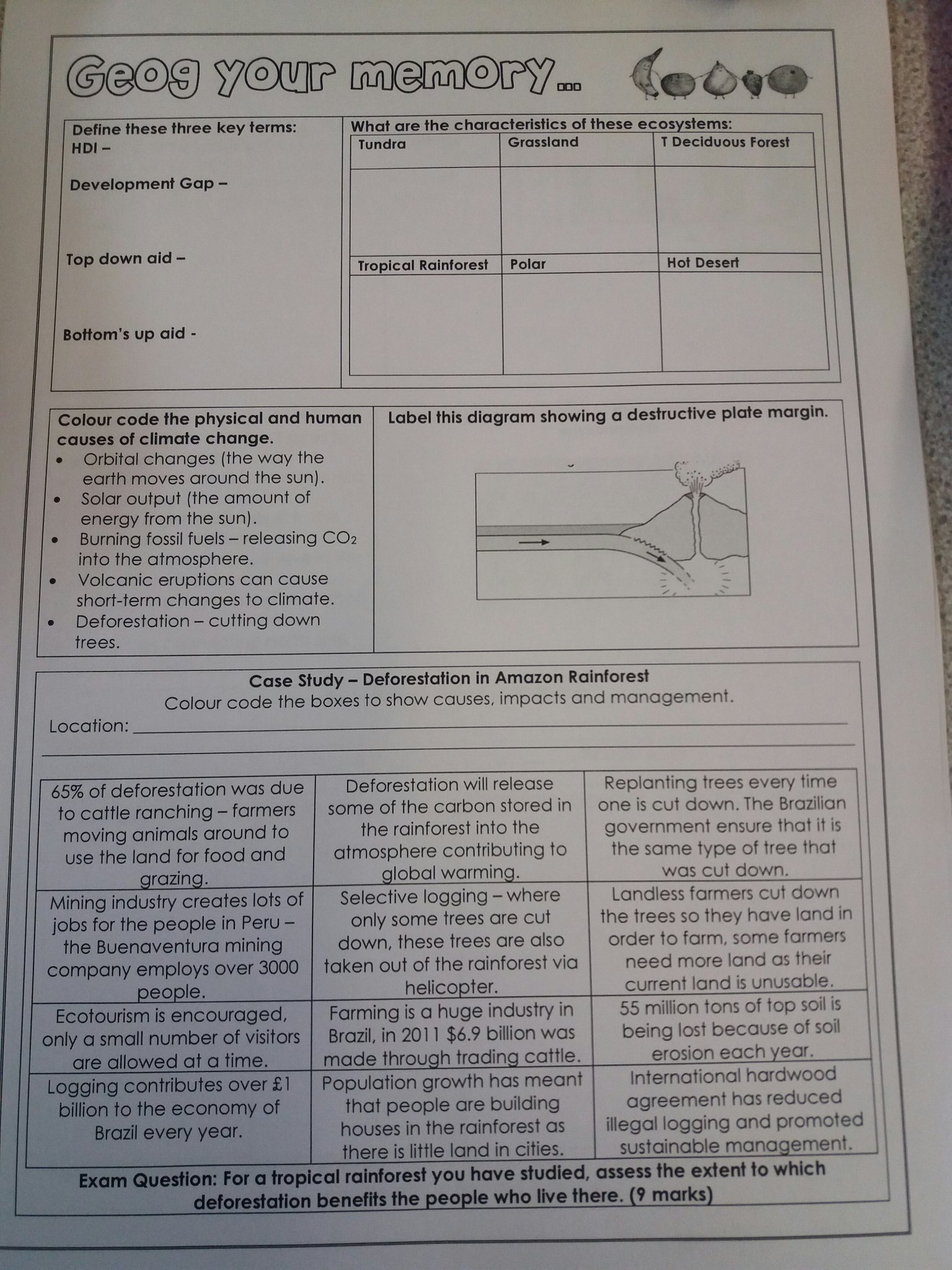 detention to complete it) and then when we discussed it as a class students added to their original ideas in a different colour. This took no more than ten minutes max but allowed me to see where whole class weak areas were, but also individual needs.
I decided that I would restart these sheets for the new AQA Spec so set about doing so. Then we ran out of printing budget and we had to get a bit more creative – the exciting sheets with diagrams to label and tables to complete became 5 questions! It makes me a little bit sad that they are not as aesthetically pleasing – but that doesn't mean they are any less useful.
In fact over the past 5 months of using them, we have changed our use of them even further. Not only are our 5 questions on a single topic, but we also assign then based on areas of weakness. This has meant our lovely starter activity of whole class feedback has stopped, but students are given 'knowledge organisers' (read: the textbook) to add to their homework and still spend ten minutes a week reflecting on what they do and do not know.
This change to the organisation of homework topics has taken a bit more thought but we have put the ownership on our Year 11's. They know their areas of weakness – based on a RAG analysis of the specification following mocks/assessments and they choose the correct areas of homework based on that. It has meant we've gone back to our arrangement of printed sheets – but they don't write on the sheets and in theory can bring them back to the folders once used. But even better, we have already started to see an impact, students who normally did little/no homework are taking more than one sheet home each week as they know it will help them individually make progress. At each assessment point these topics will change based on different strengths and weaknesses.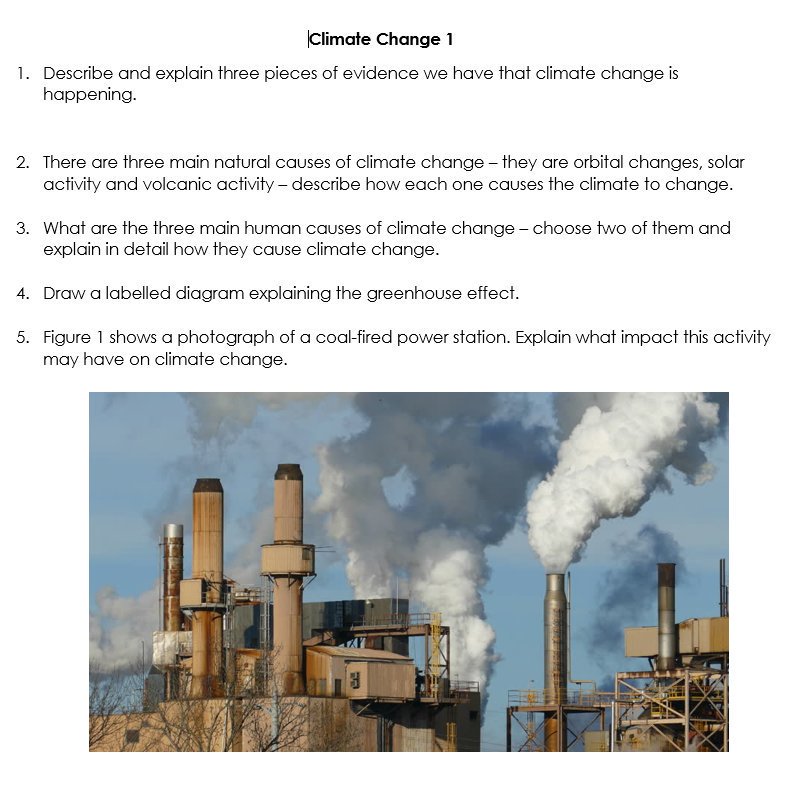 We have already brought this down to Year 9/10 following recent assessments and I genuinely believe it is helping our students make progress, while also seeing the value of doing work outside of the classroom.
If 5aDay/Geog your memory is something you think will be helpful then you can access my questions sheets here
There is a great post on setting 'great homework' by Tom Sherrington here. It was this original post and seeing maths use the corbett maths idea that encouraged me to try a '5 a day' approach in the first place.